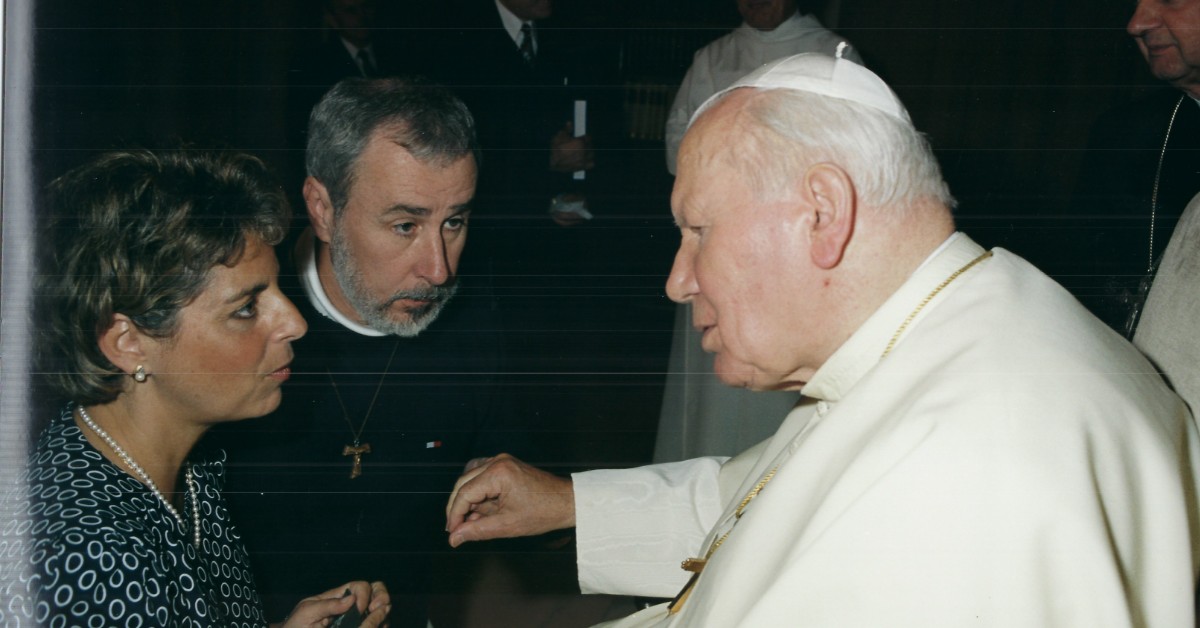 Open Wide The Doors To Christ
By Gianna Talone-Sullivan
Presented to Pope John Paul II in Rome on October 13, 2000
OPEN WIDE THE DOORS TO CHRIST
Followers of Christ, be the light of Christ.
Our words and lives show the secret of the simplicity of what it means to look at Christ, the mystery of looking at God by allowing God to look at us.
His dialogue and gaze restore us to the joy of our original face.
Give your hearts, followers of Christ, and let your hearts be flooded with the splendor of glory.
Our nothingness is so great, yet our greatest resource.
Encapsulated within us is so great our God Divine, our icon of love and radiance.
Open wide the doors to Christ your hearts, followers.
He will lead you into the journey of deeper mystery and greater clarity.
Hold fast to what you hold, followers.
Never cease what you have committed to do.
You sustain the members of His Body who are failing as co-workers of Christ.
You will lead them further into the beyond of God.
Open wide the doors to Christ.
Gianna Talone Sullivan
(Presented to Pope John Paul II
in Rome on October 13, 2000,
by Gianna)